OUR HISTORY
Mohammad Al Saadi is the Founder and Managing Attorney of Mohammad Al Saadi Advocates & Legal Consultants in Dubai , United Arab Emirates. Our firm has been established since 2000 and the managing Attorney Mohammad Alsaadi,has built this firm from its humble beginnings.
Mohammad has an entrepreneurial spirit, substantive experience, and is committed to solving clients' most challenging matters. He has had the honor of working with some of the most innovative and influential companies in the UAE, from small businesses with big ideas to large corporations with diverse legal needs.
We are a highly skilled group of legal professionals, providing quality legal advice. Our attorneys have been instrumental in obtaining successful results for clients over the years in a diverse range of matters- from large Supreme Court actions for companies and individuals, to smaller court actions such as recovery of debts and negotiating favorable contractual terms on a client's behalf.
Our Mission
In every matter that we handle, our job is to minimize risks and advance our clients' short and long-term objectives. We provide the most comprehensive litigation, and strive to adapt our advice and representation to meet the needs of that particular client.
We pride ourselves in maintaining a relationship built on honesty and experience. We strive to provide personal attention to all clients both corporate and individuals,many of whom have been clients since the beginning.
Our Philosophy
We pride ourselves on the reputation we have built for legal excellence and expertise, driven by our goal to provide our clients both individuals and companies with best possible solutions. We have over 20 years of experience in UAE law, adding value to our clients' businesses through collaboration and teamwork.
Our Founder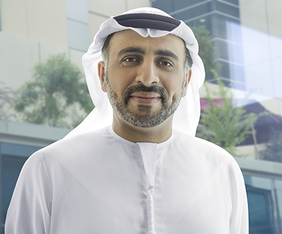 1
Mohammad Ahmad Al Saadi
Founder & Legal Consultant
Advocate and legal consultant. Started his legal career in 1996 and incorporated The Office in 2002. He is specialized in criminal, civil and commercial claims, marine and air shipping and transport claims, corporate lawsuits, property, rental disputes and labor disputes, arbitration, trademarks claims and family claims (Inheritance, legacy, divorce, maintenance) and expertise in all types of contracts.