ABOUT OUR OFFICE
Mohammad Al Saadi Advocates & Legal Consultants is one of the leading law firms in the UAE. Established by Advocate and Legal Consultant Mohammad Al Saadi in 2002, the firm employs a group of highly experienced and efficient advocates, consultants, legal and administrative assistants who have keen interest in improving the quality of legal services delivered to clients.
Since its inception, the Firm had the approach to uphold the right, maintain credibility and transparency.
Its operations and services include arbitration, advocacy in criminal, real estate, civil, and commercial lawsuits, oil and gas,  shipping claims, aviation lawsuits, personal status, trademarks, lease and labor disputes.
Our Objectives
ÔÇïTo serve our clients according to the highest standards of integrity and honesty.
To provide them legal consultations in a confident and efficient way.
To handle their cases with respect and professionalism.
To use the knowledge and experience of our advocates and consultants in serving our clients and preserving their interests.
Our Founder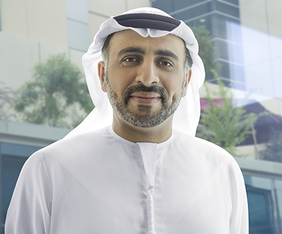 1
Mohammad Ahmad Al Saadi
Founder & Legal Consultant
Advocate and legal consultant. Started his legal career in 1996 and incorporated The Office in 2002. He is specialized in criminal, civil and commercial claims, marine and air shipping and transport claims, corporate lawsuits, property, rental disputes and labor disputes, arbitration, trademarks claims and family claims (Inheritance, legacy, divorce, maintenance) and expertise in all types of contracts.